When it comes to enhancing your shower or bath area, the right shelving can make a world of difference in both functionality and aesthetics. Shower Shelves come in a variety of types, catering to different needs and preferences. In this article, we'll dive into the world of shower shelving, exploring the diverse types available for your bathroom.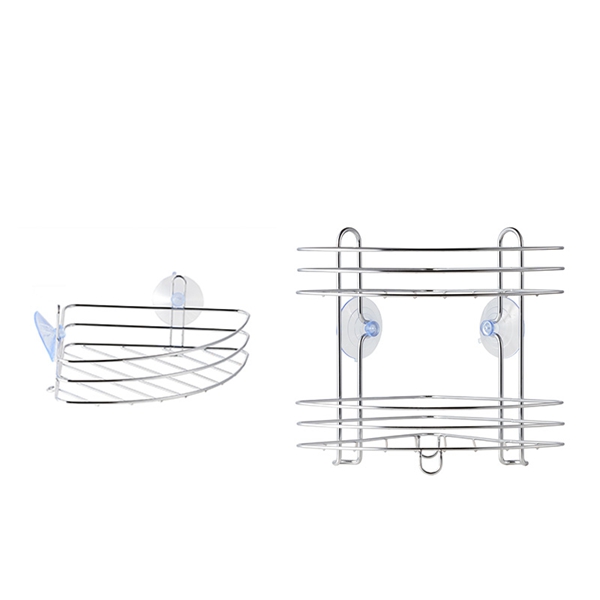 Bathroom Corner Shower Shelves: These are perfect for optimizing corner spaces, providing storage without taking up much room in your shower.

Wall-Mounted shower shelf: Wall-mounted shelves are versatile and can be placed at your preferred height and location, offering easy access to your shower essentials.

Tile Shower shelves: Integrated into your shower tiles, these shelves blend seamlessly with your bathroom decor and are an excellent space-saving solution.

Built-In Shower Shelf: For a clean and uncluttered look, consider built-in shelves that are part of your shower's design, offering a sleek appearance.

Shower Caddy Shelves: These are typically designed to hang over the showerhead or attach to the shower door, providing convenient storage.

Recessed Shower Shelves: Recessed shelves are built into the shower wall, creating a streamlined and modern look.

Floating Shower Shelves: These shelves appear to float on the wall, contributing to a contemporary and minimalist bathroom design.

Glass Shower Shelves: Glass shelves are both elegant and practical, allowing light to pass through and giving your shower a spacious feel.

Metal Shower Shelves: Durable and sleek, metal shelves are resistant to rust and can hold your shower products securely.

Adjustable Shower Shelves: If you want the flexibility to change the shelf height as needed, adjustable shower shelves are an excellent choice.
These are just a few of the many types of shower shelves available. Your selection should depend on your shower space, style preferences, and storage needs. With the right shower shelving, you can keep your shower area organized and stylish.